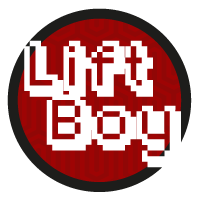 LiftBoy
A downloadable game for Windows and macOS
Enjoy the thrill of operating an elevator invaded by a hoard of cloned tourists. Silly little game that needs your whole attention, both hands and fast reaction.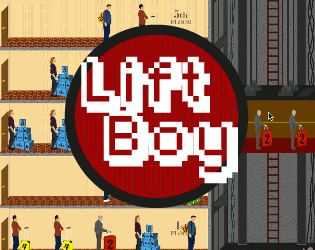 Controls: Move the elevator with the arrow keys and collect tourists with 1,2,3,4&5. The number represents the slot of the queue, 5 being the slot next to the elevator doors. Pressing Space will unload the passengers on the correct floor. Delivering three passengers simultaneously gives you a hefty bonus, that's the way to go :)
The idea for this game came to me in a dream, in which i had to program an elevator. Made in 2015 while learning to program in java using javaFX.
Install instructions
Windows version requires Java to be installed. High scores may be broken on Windows (The game was developed on Mac and cross-compiled by a friend).